Our Services
WHAT WE CAN DO FOR YOU
Alvear Construction Services carefully chooses qualified trade contractors, all of whom are bonded and insured. These dependable professionals are cautious and neat, with the skills and expertise necessary to meet all of your requirements, whether interior or exterior. Our professionals are also experts in custom painting and faux finishes, staining, and drywall or repair services.
Alvear Construction Services: our goal is to satisfy all of your needs and offer a variety of  commercial services. We use only premium materials and supplies, in order to assure success of a great project.
Alvear Construction Services offers the following services performed by crews of Professionals. Click on a service for more information.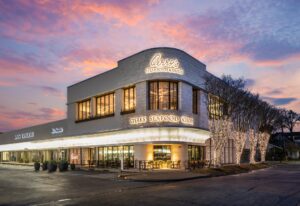 Commercial
Our commercial services includes Painting, Drywall Finishes, Staining, Pressure Washing, and everything else. We implement sophisticated design and technology to give you a beautiful work area for you and your customers.
Facilities Maintenance
With over 2 decades of experience, Alvear Construction Services has become a leader in regional facility upgrades, renovations, and multi-store roll-outs for the food service, hospitality and retail industries.